Almost ten years after Lost went off the air, it looks like ABC may be ready to head back to a mysterious island. The network has just ordered a pilot for a new drama titled Triangle written by Tru Calling's Jon Harmon Feldman and Life on Mars' Sonny Postiglione. Triangle would pose the question – what if those lost in the Bermuda Triangle were actually trapped on an island trying to find their way back home?
One of the intriguing parts of Lost was that it was always full of twists, turns, and brilliant characters along the way and Triangle seems to have it's own little twist already. According to the official synopsis, the series is about "a family who is shipwrecked in this strange land where they must band together with a group of like-minded inhabitants — from throughout history — to survive and somehow find a way home." Note: "From throughout history." Now, there's a lot of character potential and drama there!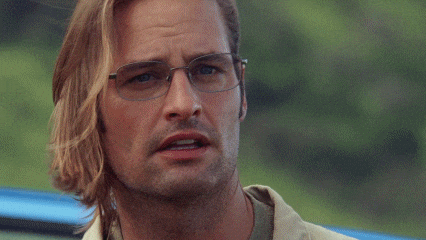 In addition, ABC also placed a pilot order for Stumptown, which will be adapted from the Oni Press graphic novel of the same name. The pilot will be written by Jason Richman and follows "Dex Parios, a strong, assertive, and unapologetically sharp-witted Army veteran working as a P.I. in Portland, OR. With a complicated personal history and only herself to rely on, she solves other people's messes with a blind eye toward her own."
What do you think of ABC's two new pilot orders? Would you want to watch either of them? Let us know!