In case you haven't heard yet, Black Panther made some serious waves at the Golden Globe nominations this morning. The film, which hit theaters in February this year, was nominated for Best Motion Picture – Drama, Best Original Score (Ludwig Göransson), and Best Original Song ("All the Stars"). What's even more exciting is with those three nominations comes some history-making accolades!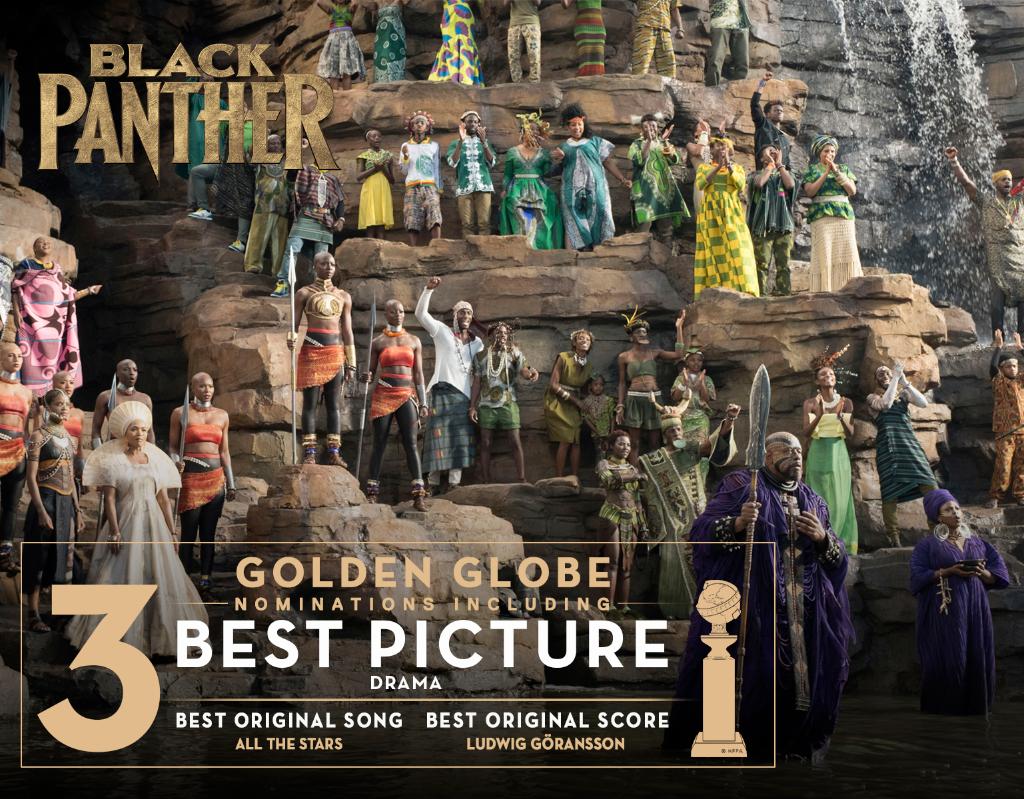 Black Panther is now the first Marvel Studios movie to earn a Golden Globe nomination in the Best Motion Picture Drama category.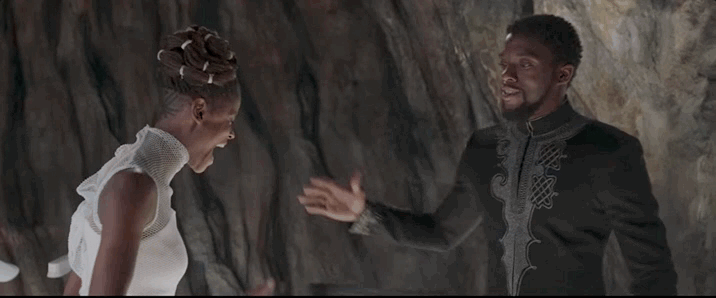 Black Panther is also the first superhero film ever to be nominated in the Best Motion Picture Drama category.
And just as a fun reminder, Black Panther is the third-highest-grossing movie of all time in the United States, behind Star Wars: The Force Awakens and Avatar.
It's safe to say that people were ecstatic about the news! Here are some of our favorites, starting with Mark Ruffalo aka The Hulk.
Couldn't happen to a better group of people! https://t.co/xLfNSa2IYK

— Mark Ruffalo (@MarkRuffalo) December 6, 2018
#Blackpanther is going to be the first comic book movie to win a golden globe, Grammy and Oscar. mark this tweet. #WakandaForever

— Basri da king (@Basridaking) December 6, 2018
I see you #BlackPanther with the Best Picture Nomination. People said It couldn't be done. First superhero movie to ever accomplish this! Congrats! #GoldenGlobeNoms pic.twitter.com/PSOT4CMchM

— PayOrWait (@payorwait) December 6, 2018
Nice to see the #GoldenGlobes nominate Black Panther for best picture, instead of creating a new category to avoid recognizing a Marvel movie. #Oscars #BlackPanther

— Cinema Analytica (@CinemaAnalytica) December 6, 2018
Me when I found out that #BlackPanther has multiple #GoldenGlobe nominations. #WakandaForever pic.twitter.com/Fppuzum8BD

— jen (@jjenniferlynne) December 6, 2018
Are you excited to see Black Panther receive some recognition? The Golden Globes, which will be hosted by Andy Samberg and Sandra Oh, will air on January 6, 2019, 8:00 PM EST on NBC.