The Rock is back in the ring! In the first trailer for the upcoming wrestling drama Fighting With My Family, Dwayne Johnson is stepping into a familiar role – himself. From MGM Studios, Fighting With My Family was written and directed by The Office co-creator Stephen Merchant and is based on a true story of British siblings who get the opportunity to become WWE wrestlers.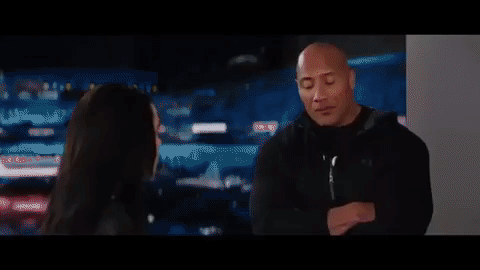 The film follows a family of wrestling fanatics led by parents Ricky (Nick Frost) and Julia (Lena Headey). When their two kids, Paige (Florence Pugh) and Zak (Jack Lowden), are given the opportunity of a lifetime to get to try out for the WWE, their entire world is about to change. Along the way, they audition for Hutch Morgan (played by Vince Vaughn) and find a mentor in The Rock himself.
"It doesn't matter what your names are. You walk around here, interrupting The Rock. You look like you haven't seen the sun in 20 years, you look like you just stepped out of Oliver Twist. 'Please sir, may I have some more advice, sir?' You want some advice, here's The Rock's advice, shut your mouth," Johnson quips in the trailer.
Merchant's quick and witty humor paired with the heart-filled story seems to be the perfect combination for both wrestling and non-wrestling fans. Check out the full trailer below!
Fighting with My Family hits theaters on Feb. 22