Fans of both supernatural and superhero television series are probably aware of actor Tyler Hoechlin. He played the brooding Derek Hale throughout MTV's six-season run of Teen Wolf.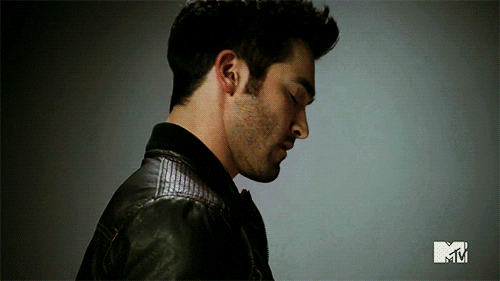 Then he stepped into the iconic role of Clark Kent/ Superman on The CW's Supergirl during season two.
And if that hasn't quite placed him for you, perhaps you recognize him from his brief appearance in Fifty Shades Free as Boyce Fox.
Well, Hoechlin is taking his acting chops and impeccable charm and good looks to the big screen to star opposite Baywatch's Alexandra Daddario in the film adaption of Sophie Kinsella's Best-Selling novel Can You Keep a Secret?
The romantic comedy follows "Emma Corrigan (Daddario), who spills her secrets to a handsome stranger sitting next to her on a turbulent plane ride. That guy happens to be Jack Harper (Hoechlin), the young and elusive CEO at Emma's workplace. And Jack knows every single humiliating detail about Emma."
The film will be directed by Elise Duran from a script written by Peter Hutchings. BCDF Pictures will be producing the film with a team consisting of Claude Dal Farra, Brice Dal Farra, and Brian Keady. Can You Keep a Secret? is the second novel from Sophie Kinsella to be adapted for the big screen. Her book Confessions of a Shopaholic was adapted in 2009 into a relatively successful film starring Amy Adams, Hugh Dancy, Krysten Ritter, and John Goodman.
In addition to Teen Wolf and Supergirl, Hoechlin has appeared in 2016's Everybody Wants Some, 2017's Stratton, and recently co-starred in this past year's horror film The Domestics with Kate Bosworth.
What do you think of the Hoechlin's new rom-com? Are you excited to see him in a leading role? Let us know! To purchase Can You Keep a Secret? from Amazon head here.