We have to admit that it was a bummer to not have Stranger Things at San Diego Comic-Con this year, but the good news is we can always count on producer Shawn Levy to give us some great scoop whenever he can. Recently, Levy caught up with Bad TV to briefly talk about the upcoming third season of the critically and commercially beloved series and teased that fans can expect to see the show's "most ambitious" season yet!
"We are working on the third season very quickly, and I can also tell you that it is by far the most ambitious season ever made, and I want to underline it: it is by far the most ambitious! We are on another level."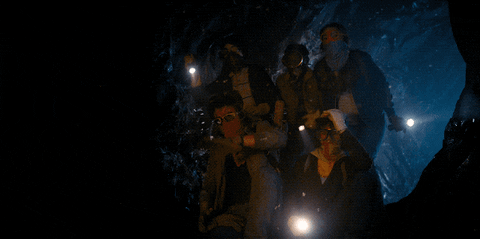 Season 2 already upped the ante extremely high by taking viewers even further into the dangerous and horrifying world of Upside Down, so what could they possibly do to upstage that? Well, according to Levy they're going to expand more on the characters we've grown to love and continue diving into that cinematic feel.
"I can not go into the specific but as you saw the second season has become more cinematic, much more based on the characters than the first and this evolution will continue with the third. It will be the season with more action than all."
Of course, Stranger Things wouldn't be Stranger Things without its love letters to the '80s and season three will be no different.
"There will be very much the ghost of John Carpenter and other '80s horror directors."
Carpenter is known for his hand in some of the classic horror films of the '80s such as The Fog, The Thing, and Halloween and a huge part of what has made Stranger Things such a rating success is its nostalgic tone, which transports viewers back to the days of arcades, Steven Spielberg films, cassette tapes and phones with cords. So, it will be fun to head back into the time capsule for season three!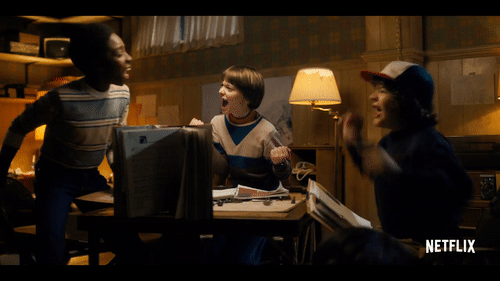 The season 2 finale of Stranger Things hinted that Hawkins could soon be consumed by the Upside Down and while there haven't been any plot details released yet, aside from a cool new shopping mall coming to Hawkins and a swashbuckling Jim Hopper, we  don't think that Will, Mike, Dustin and the crew will be able to keep this whole Demogorgon threat to themselves for much longer. Stranger Things 3 will also find Princess Bride star Cary Elwes and Starship Troopers star Jake Busey joining the cast in addition to Little Women's Maya Hawke.
From executive productions the Duffer Brothers, Stranger Things also stars Winona Ryder, David Harbour, Millie Bobby Brown, Fin Wolfhard, Gaten Matarazzo and Caleb McLaughlin. Are you excited to head back to Hawkins for season 3? What would you like to see happen with Eleven and the gang? Let us know!
Stranger Things 3 is currently filming but there is no release date announced as of yet.