The wait is finally over! Unless you've been living under a Ragnarok recently, you've most likely been anxiously waiting for Marvel to unveil their highly-anticipated trailer for the next MCU installment, Avengers 4. Basically, this was you anytime Disney released a trailer that wasn't Avengers: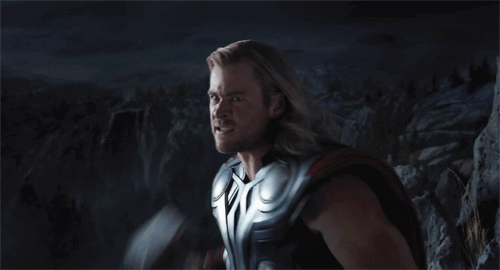 Well, brace yourselves because the time has come! The trailer has arrived and to say that we are *shook* would be an understatement. In addition to giving us our first look at the state of our heroes after Thanos' game-changing snap, the trailer also revealed that Avengers 4 will be called Avengers: Endgame We aren't going to make you wait any longer though, check out the first trailer below!
Avengers: Endgame will be following the events of Infinity War, which brought ten year's worth of heroes and narratives together to fight the biggest villain the MCU had ever seen – Thanos. Unfortunately for them, in order to have a chance at defeating him, they had to let him have all the power first. This resulted in him fulfilling his Infinity Gauntlet, snapping his fingers and wiping out nearly half of the heroes. Due to this, and Kevin Feige's warnings earlier this year, heroes such as Black Panther, Spider-Man, Star-Lord, Bucky, Falcon, and Scarlet Witch are all MIA in the trailer. They are expected to appear at some point in the film, according to IMDB.
What are your thoughts on the trailer? Be sure to head back to FanFest.com as we highlight more news, insights, and commentary on all things Avengers in the coming days!!
Avengers: Endgame hits theaters on April 26, 2019.